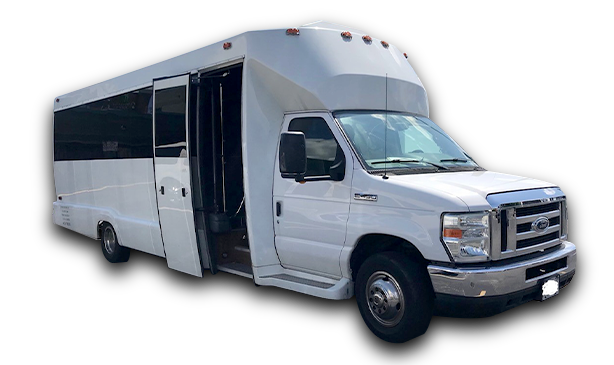 Ford Party Bus Limo


Book Now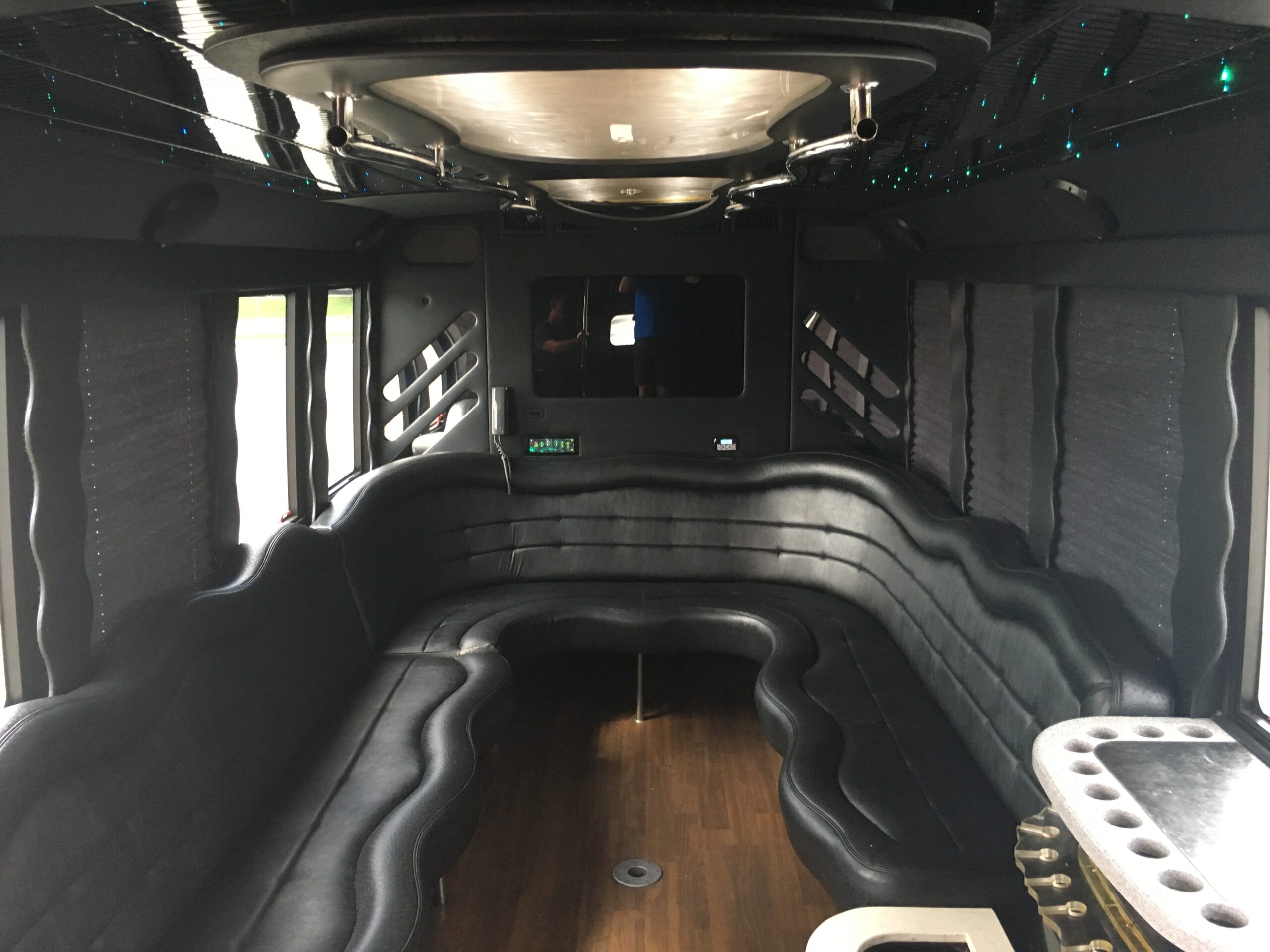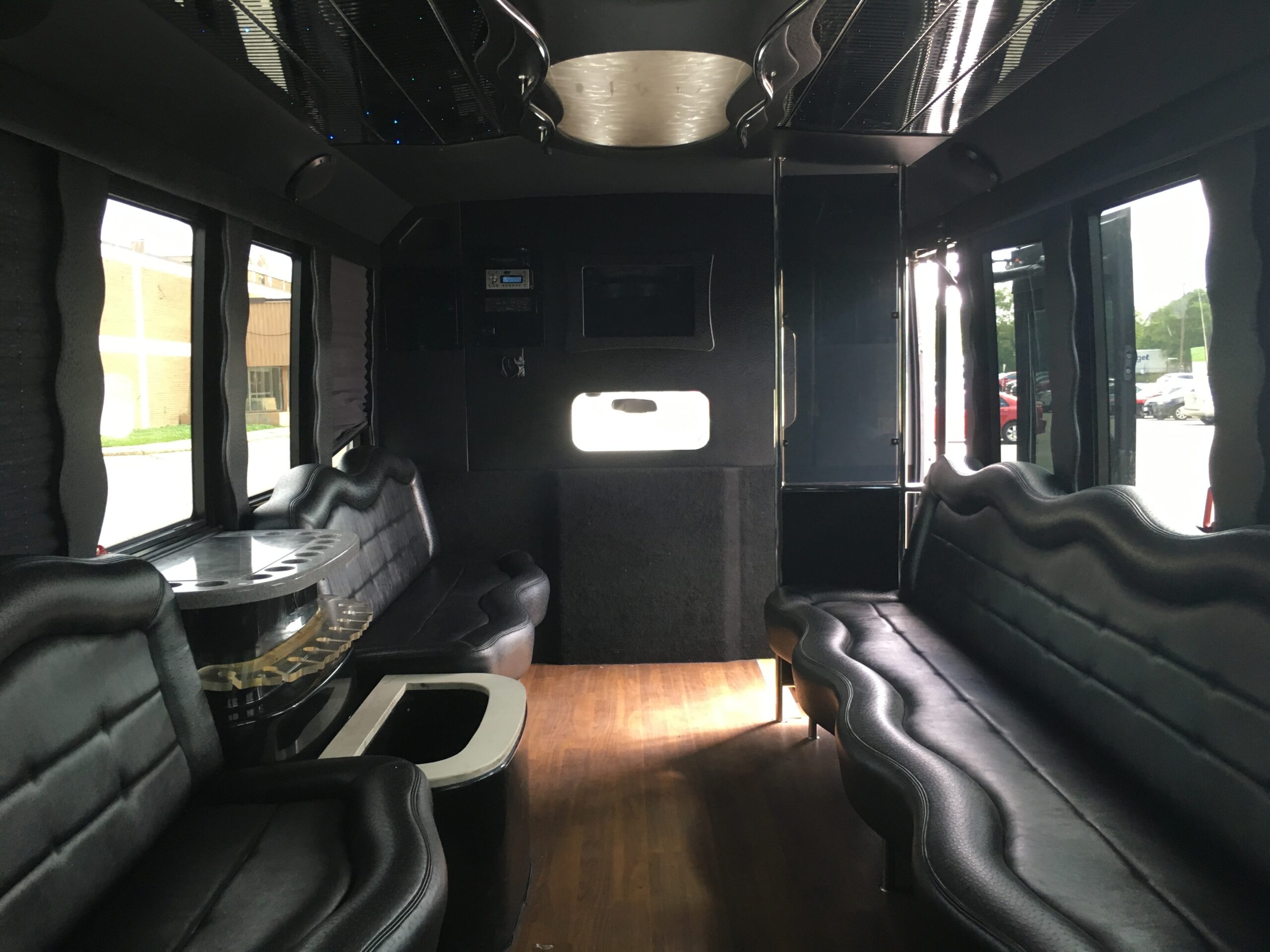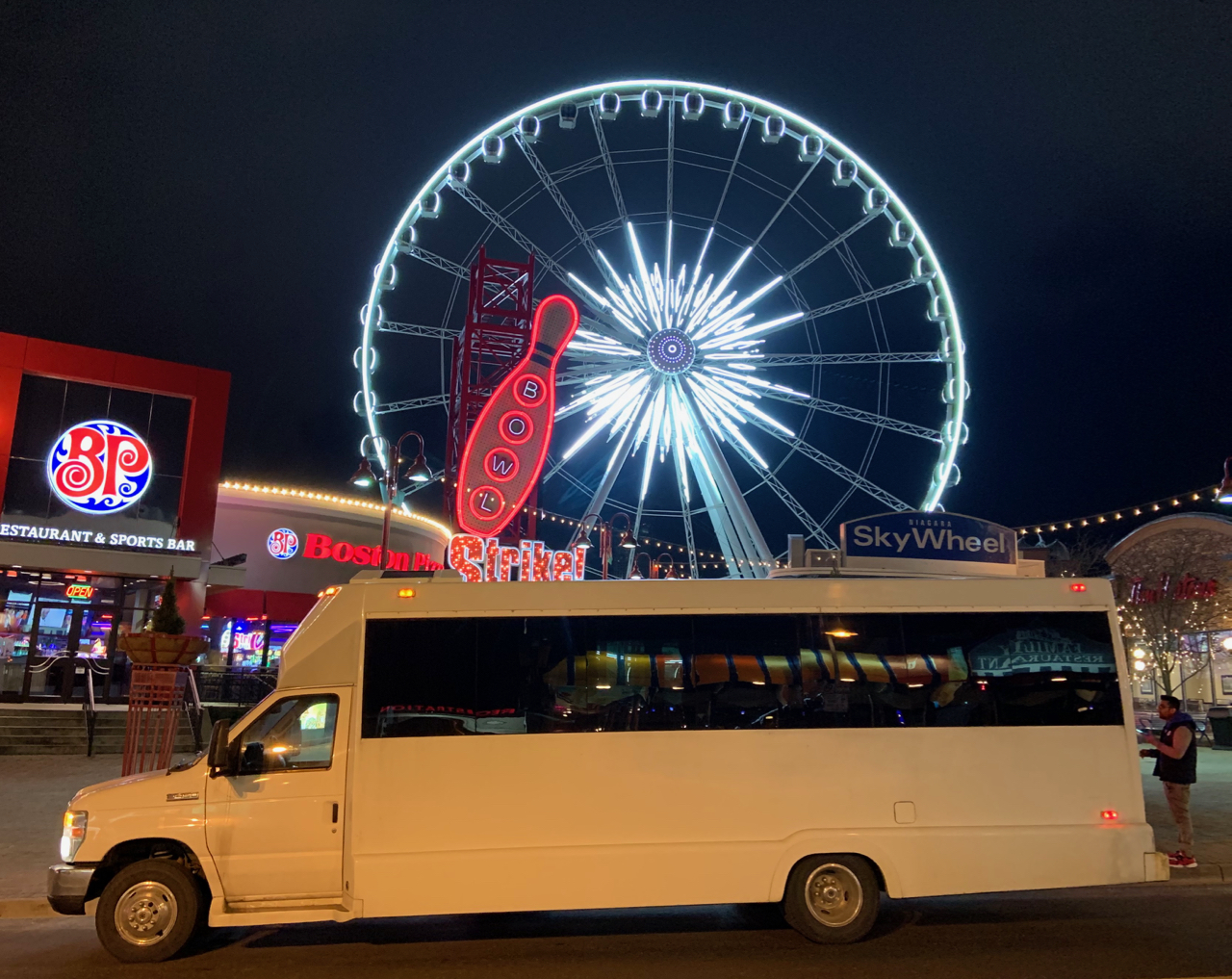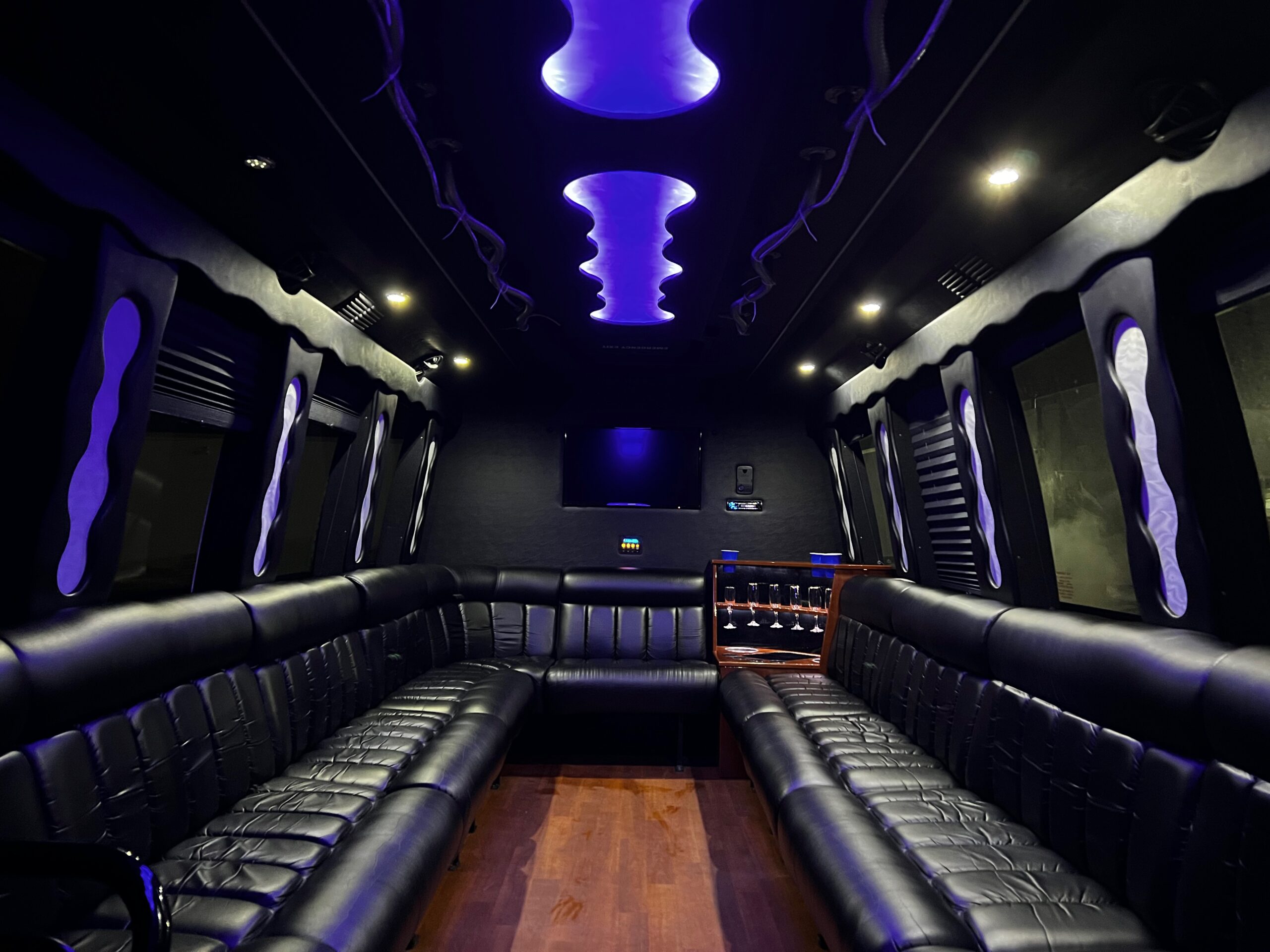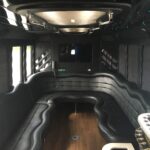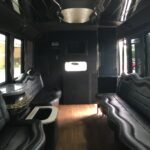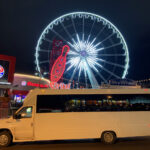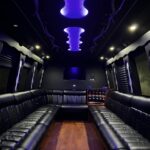 CAR OVERVIEW
The Party Buses
The Ford Party Bus Limo holds up to 20 passengers but is more comfy for 18-passengers…16 if you bring along bags and coolers. They….we have two…are VERY popular as they are easy to get on-off, tons of room, a truly amazing audio – video system and light show plus wrap-around seating so everyone can talk and laugh with each other.
Tons of Room
If you have some basketball and football players in your group then the Limousine / Party Bus is perfect. They come with a bar, glasses, ice chest, ice, large-screen televisions should you want to play some DVDs, hook up a computer and stream some videos or sporting events.
Other Options
Our next largest vehicle is the Mercedes Benz sprinter. Its ideal for 12 passengers. The Mercedes Sprinter is super comfy, smooth ride, has all the fancy features you would expect.
Our 12-passenger Lincoln Navigator Stretch SUV is our most popular limousine as it has the perfect combination of size, features and sexiness! This limo has a big WOW factor.
The white Lincoln SUV Stretch is very popular for weddings. It comes complete with bar, glasses, ice chest, ice, bottled water, bluetooth sound system and DVD player. As its a hatchback, it easily carries 8 people plus luggage to the airport.
If you desire something a little smaller, perhaps I can recommend the Lincoln Towncar Stretch. It has the 'Tuxedo Look' – white body with a black roof. The Towncar is an 8-passenger limo complete with bar, glasses, ice chest, ice, bottled water and sound system. Blast your own tunes 🙂 The driver won't mind, he'll just put up the privacy divider and focus on the road. The ride is very smooth, the air conditioning nice and cold. You are more than welcome to bring your own refreshments and snacks – just no spaghetti and meatballs – or ribs – they get a little messy. Wine&Dine Limousines has two of these Lincoln Towncar Stretch beauties. So if you have up to a group of 8, its the perfect size.
If you need something less extravagant, perhaps I can recommend the Lincoln Navigator SUV.
SERVICE OFFERED IN THIS VEHICLE
Weddings
Wine Tours
Shuttle service
Custom day trips
Airport transfers
Tailgate parties
Night life service, bachelor/bachelorette parties, you name it 🙂
PARTY BUS